I'll give President Obama credit for one thing: He's not afraid to hear from critics.


Obama likely will get an earful during his Wednesday stop in Racine. From the time Gov. Jim Doyle and Milwaukee Mayor Tom Barrett greet Obama on the tarmac at Mitchell to his scheduled town hall meeting on the economy at Racine Memorial Hall, he'll likely see and hear why people in southeastern Wisconsin are frustrated.
There will be about 1,300 people in the audience at Memorial Hall, 1,299 of whom will have pressing questions about the local economy.
Obama, who's making his third trip to Wisconsin since he was elected president, is heading into a hornet's nest of people and industries, including construction, that feel they've been forgotten by their government.
Despite 457 infrastructure projects in Wisconsin, totaling more than $643 million, few have made it to the southeastern part of the state.
If the recession is healing, somebody should tell Racine. A city of about 82,000, Racine has been rocked by the recession. The city's jobless rate was at 14.2 percent last month. Chrysler is closing its engine plant in nearby Kenosha and General Motors shut down its plant in Janesville. And earlier this week, Bucyrus  International Inc., based just north of Racine, was denied massive loan guarantees to provide equipment for a power plant project in India.
In short, Racine is the poster boy for what's still wrong with the economy.
White House spokesman Matt Lehrich told the AP the president is coming to Racine because he believes it's important to hear from people outside of Washington and to talk about his plans for turning around the economy.
My guess is Racine wants more than talk.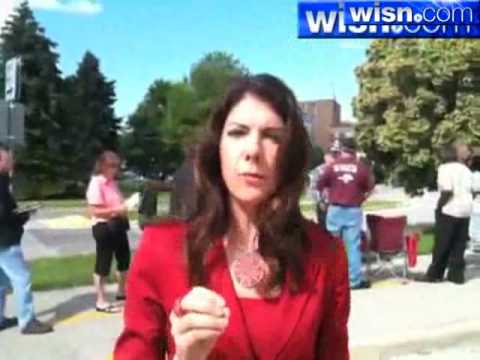 Joe Yovino is the Web editor at The Daily Reporter. He feels Racine's pain.