Former Getzen Co. Remediation
The abandoned Getzen Co. site left the city of Elkhorn with an eyesore and a toxic threat to public health.
"It was, in every sense of the word, a brownfield," said Scott Wilson, vice president of Wisconsin Environmental Services.
Years of releasing raw solvents into an unlined lagoon had led to significant groundwater contamination within 300 feet of two city wells. It was so bad, Wilson said, that a flock of ducks once died immediately upon landing in the toxic stew. And a child, who tried to save one of the birds, instantly had chemical burns on his hands.
Today, nearly 15 years after teams first contemplated how to handle the problem, city officials say there is finally a chance for redevelopment at the 1.5-acre abandoned musical instrument manufacturer and the surrounding properties.
It's too soon for any new projects, partly because teams are still monitoring the groundwater, said Elkhorn City Administrator Sam Tapson. But the city has talked about redevelopment, possibly as a Department of Public Works property or even for private development.
Whatever happens, Tapson said, "There's potential at the site now."
But getting there wasn't easy.
"As projects go, this one had a lot of moving parts," said Wilson, whose team worked with officials from the city, the state Department of Natural Resources and the federal Environmental Protection Agency to rehabilitate the site.
The sheer complexity of paperwork to begin the project was overwhelming, as was the cost. A $625,000 brownfield grant helped. And the EPA paid to remove 1,030 tons of nonhazardous contaminated soil and 300 tons of hazardous soil.
The EPA also helped track down the property owners, who had left the country, and got some money from them to reimburse costs.
There also were technical challenges, particularly when it came to cleaning up the groundwater.
"The toughest part to me was the depth of the groundwater contamination," said Mark Drews, a DNR hydrogeologist.
Most groundwater contamination is found within 20 feet of the surface. At Getzen, the plume of toxic water stretched down more than 200 feet. That depth, combined with the tightly packed soil conditions, made it difficult to extract groundwater for cleanup.
To overcome that problem, crews used a continuous, multichannel tubing system that allowed access to the full depth of the contamination without drilling and saved an estimated $150,000.
"Now, (the site) can be put back into productive reuse," Wilson said, "so the community, in time, will be able to get tax revenue, which they're not getting now."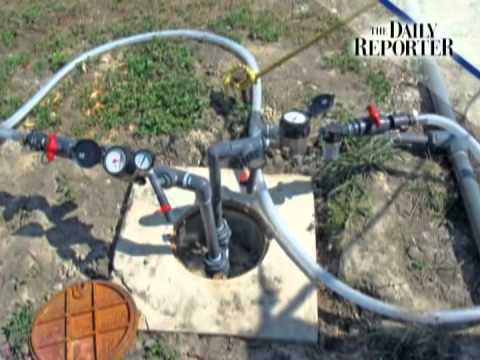 Former Getzen Co. Remediation
Location: Elkhorn
Submitting company: Ayres Associates Inc., Eau Claire
Engineer: Ayres Associates Inc.
Owner: Wisconsin Department of Natural Resources
Project size: 65,340 square feet
Project cost: $978,684
Start date: Oct. 15, 2000
Completion date: May 24, 2012