I think I've seen too many military-based films.


Obviously, my idea of serving in the armed forces has been informed by a spectrum of movies that ranges from "Hot Shots!" to "Saving Private Ryan." Oh, and that old "Saturday Night Live" sketch with Phil Hartman as an inept drill instructor ("From now on, your name is Mister… Smiling, Laughing, Joking Around Man!").
Basically my idea of serving in the armed forces involves a hot-headed superior verbally lambasting a younger figure of lesser rank. I've never served in the armed forces, so I wouldn't know any differently, but actually it doesn't seem too detached from the editor-writer relationship. The youngsters endure all the shouting and all the rigorous orders, and it makes them tougher and better conditioned for the rigors of battle.
Or they go AWOL.
But I have to wonder if my opinion of a hard-knock life is at all accurate after the state Building Commission last week approved a $13,500 increase for a project to upgrade eye wash stations at National Guard armories throughout the state.
The money — $162,800 total, all federal cash — will be used to undertake some plumbing upgrades that will change all the water in eye wash stations from cold to tepid.
State Sen. Pat Kreitlow, D-Chippewa Falls, explained at the meeting that this is now a federal requirement, and based on the idea that flushing an eye with cold water is actually less healthy than flushing it with tepid water.
OK. I'm sure there's data somewhere to back that up. I understand.
But it also prompted a bit of laughter at the meeting, and I think I understand that too. If something prompts you to charge to an eye wash station, are you really going to be worried about the temperature hitting your eye?
Again, having never served in uniform, I don't know what kind of things could end up in an eye that would require immediate flushing. I was in high school chemistry, though, and if acid ever popped up toward my eye, I wasn't throwing my face toward the station thinking, "Oh, please be tepid." It was, "Just get whatever this is out now."
I don't know, I just wonder what Forrest Gump (or Bubba), or heck, anyone might have heard had they complained to their drill sergeant that the eye wash was cold.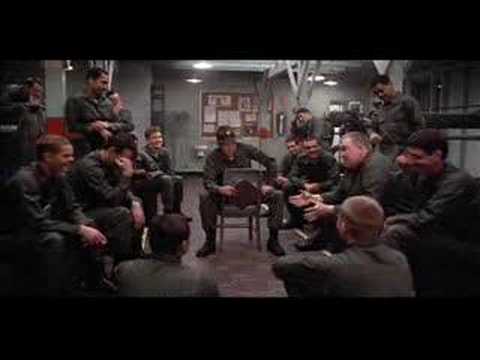 Paul Snyder is a staff writer at The Daily Reporter. Apparently he doesn't realize he's currently serving in journalism boot camp.