Call it streetcars. Call it light rail. Call it regional transportation.


Whatever you want to call it, Milwaukee needs to hop on the "street-rail-transportation" line of thinking as its formal mode for intracity transportation.
The entire streetcar idea, as Milwaukee has chosen to term it, is growing around the country. According to The Infrastructurist, an "America Under Construction website, the number of cities interested in building streetcar systems has grown from 20 U.S. and Canadian communities a year ago to 43 as of last December.
Streetcars, or their similar light-rail cousins, can do more to stimulate growth and development than any other of the stimulus projects being bandied about by the federal government.
All Milwaukee needs to do is look 336 miles to the northwest to find a thriving light-rail system .
According to a Dolan Media Newswires story this week in The Daily Reporter, developments in Minneapolis are popping up all along light-rail routes. There's even more development taking shape along planned light-rail systems, such as the proposed one between St. Paul and Minneapolis.
Minneapolis' light-rail system, as I found out two weeks ago, is a gem in that it takes riders from the Mall of America in Bloomington to the new Target Field. And it does it quickly (about 35 minutes to get 11.6 miles, not bad when you look outside and see the bumper-to-bumper traffic on I-35 and I-94) and cheaply ($2 during rush hour).
Streetcars, which conjures a 1920s feeling, in downtown Milwaukee is a good first step. The $95.8 million project (roughly $55 million of which will come from federal grants) will help spur construction of 9,000 new housing units and 20,500 new jobs, according to city studies.
Combining innercity streetcars with a light-rail system extending to the airport, County Research Park and UW-Milwaukee — now that would really be the bee's knees.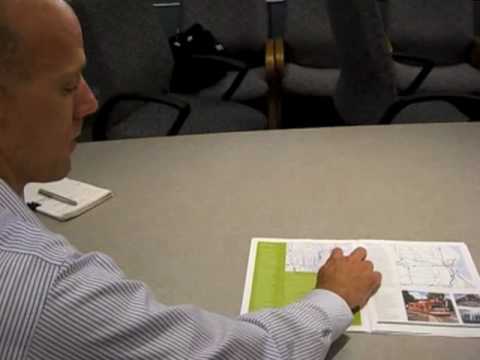 Joe Yovino is the Web editor at The Daily Reporter. During the morning commute, it takes him about 35 minutes to get the nine miles from College Avenue to the Milwaukee office.