Today marks six months since a 7.0 magnitude earthquake destroyed Haiti's capital city of Port-au-Prince. Since Jan. 12, the death toll and reports of injured have risen, while buildings have not.


Reconstruction is still just a word in Haiti. The only structures that have arisen after the earthquake are tent cities.
According to the Associated Press, 26 million cubic yards of rubble — enough to fill the Bradley Center almost seven times over — still remain, making it difficult for trucks and front-loaders to get around the capital to begin the rebuilding process.
"We have moved 250,000 cubic meters of rubble, which sounds like a lot, until you realize there's 20 million cubic meters of rubble here," Imogen Wall, a spokeswoman for the United Nations office of humanitarian affairs in Haiti, told CNN.
It has taken the Haiti Reconstruction Commission, headed by Bill Clinton and Haitian Prime Minister Jean-Max Bellerive, five months to even hold roll call. That committee will oversee the $9.9 billion already pledged for reconstruction. But less than 2 percent of it, according to the AP, has been delivered.
That's what happens when more than 60 countries and organizations — all with their own agendas and ideas for aid — try to help. It's like 60 people all fighting to turn one screwdriver.
Some Haitians are taking matters into their own hands, gathering rubble from the streets and building their own makeshift housing. Meanwhile, the presidential palace in Port-au-Prince remains in ruins.
As for rebuilding, Haiti has more pressing matters. Chief among them is the current hurricane season, which doesn't end until Nov. 30 and is always a lurking threat.
In 2008, four major storms battered Haiti — all in less than 30 days. In 2010, experts warn the season will be more active than usual.
And reconstruction efforts move further from reality.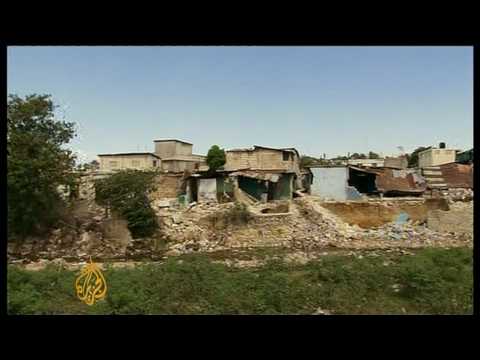 Joe Yovino is the Web editor at The Daily Reporter. He's hoping for a quiet 2010 hurricane season for both Haiti's and BP's sakes.