The message boards along I-94 indicate that construction on the Highway P and I-94 Pabst Farm Interchange in the village of Summit will begin Monday.
So, here we go around and around again. Yes, the dreaded roundabouts/rotaries are included in the reconstruction plan. When I first saw the plan I laughed and shook my head. But now the gravity of the situation is settling in, and I'm not sure whether to remain ornery or try to move on.
If you've ever had the unfortunate opportunity to drive through the mess at Moorland Road and I-43 in New Berlin, you know exactly what I mean. Who thinks up these things? Safety statistics evidently show they are safe, but look at this scenario: patrons leaving a theater on Moorland Road and entering into a rotary mixed with traffic exiting I-43, entwined with general street traffic. And then throw a few semi-trailers in there for excitement.
Let's not stop at just one roundabout. There are two on either side of I-43 in New Berlin. The first time I went through this disaster I thought, "What the heck just happened, and did this make any sense whatsoever?"
I actually try to avoid this intersection now because I am the type of driver who tries to avoid confrontational driving. There are signs posted throughout the rotaries as well, but who has time to read them? The only sign that should be displayed is "Road Rage Ahead."
Now the Pabst Farm Interchange will take mostly farmland and woods and create FOUR rotaries all within less than a mile of each other. Lunda Construction of Black River Falls is the contractor.
The intersection is being constructed in response to future growth projections at the Pabst Farms development, which is one freeway exit to the west, and past Highway P.
True, the eastern part of Pabst Farms lays just west of Highway P, but according to the master plan for the development, the area is to be developed into condominiums, some single-family residences and a small business technology park.
Do we really need four rotaries here?
The exit takes us to many of Waukesha County's fine lakes and recreational opportunities. I can only envision guys with boats and trailers going around and around on Saturday mornings trying to get to the nearby boat launch at Lower Nebobin Lake, or school buses having to navigate through four rotaries mixed with morning and evening traffic.
This is just beyond ridiculous.
Rotaries, in my opinion, are dangerous and expensive, and many people I've talked to agree. This particular project has a cost of $11.8 million, including entrance and exit ramps from I-94.
Rotaries work, for example, in Boston, where the city roads were built around stacked lumber and freight, and new cities grew quickly around them. There almost was no choice.
But around here we have vacant land where we do have a choice to construct the best scenario. It's time we put a stop to this rotary fever. So, here's a message to the Department of Transportation: No one likes roundabouts.
STOP BUILDING THESE STUPID THINGS.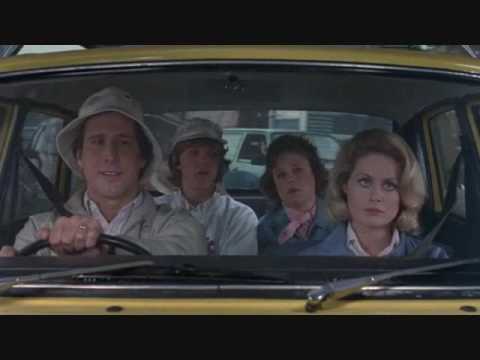 Keith Barber is a data reporter at The Daily Reporter. He filed this blog while driving around a roundabout.